For the past few months I have been really keen on switching over to buying from my black sisters and brothers. Here, I have compiled a short list of 12 black businesses that I have (or plan) to buy from/support in the upcoming weeks. Check it out ! ❤
For Head Gear
Visit The Wrap Life .

Out of Brooklyn, NY, Nnenna Stella offers a variety of beautiful hand printed African inspired head wraps among other things.
2. Visit Loc Soc
This business offers a wrap that is for fashion and protective styling. Two in one! Made with locs in mind, it has now been adapted to wear with any style, length or texture of hair.
---
Apparel
3. Visit Kashmir.VIII
Kashmir Thompson's giant selection offers everything from clutches, t-shirts to even coasters.
4. Visit The Very Black Project
Created in 2014, this website features hats and sweatshirts (among other things) and was made so that we could un-apologetically love our blackness. Lol, how could you not want to support that?
5. Visit Tees In The Trap
This website features phone cases, coffee mugs, totes and of course t-shirts. All of these items are accented with popular terms and catch phrases from the hip-hop community, black culture and just everyday life.
6. Visit Mo's Bows
A 14 year old from Memphis is the CEO of Mo's Bows hand made bow ties. He realized his love for fashion and at the age of 9 started his own company. I think we should all take the time out to re-evaluate our lives because this kid is amazing, lol!
7. Visit Gloss Rags

This website features the names of our brothers and sisters that have been victims of police brutality, unfair justice system and unjustified killings on t-shirts. It's a beautiful way to pay homage to those who are no longer with us.
---
Hair Care
8. Visit Camille Rose Naturals

To all my brothers and sisters that are interested in using all natural products, this is for you! Developed in 2010 by Janell Stephens, Camille Rose Naturals is dedicated to providing hair care as well as beauty care products that are natural and hand made.
---
Beauty
9. Visit The Lip Bar
This website features a variety of beautiful lipsticks. Besides the amazing price, I love that they use natural ingredients such as jojoba oil and shea butter in their products.
10. Visit  Ka'oir Cosmetics
CEO Keyshia Ka'oir offers a make up line that has the most radiant and beautiful lipsticks. Her website also features lashes, and nail products.
---
Fun!
11. Visit Cards For All People
Reminiscent of the popular game 'Cards Against Humanity', Cards For All People challenges your knowledge about black culture.
---
Jewelry
12. Visit Cielo's Hippie Shop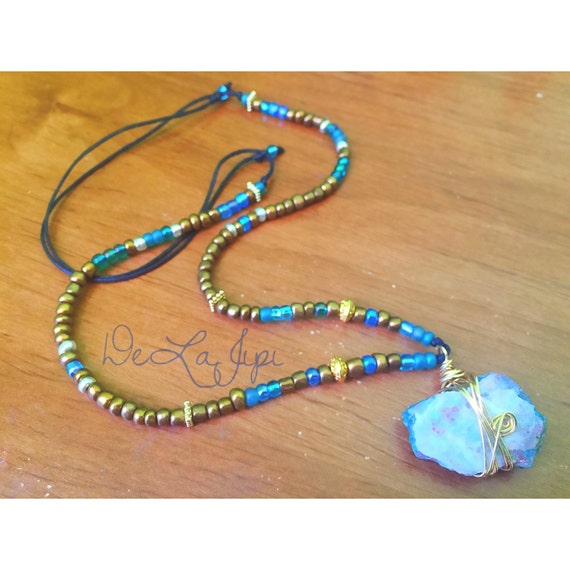 Now what kind of person would I be if I didn't feature myself in this list of black businesses to shop from, lol! I am very much inspired by bohemian culture and incorporate a variety of healing stones in my designs.
---
With that being said, I hope you enjoyed this short list of black businesses to buy from. ❤
xoxo


Keep up with me:
Instagram/Facebook/Etsy/De La Jipi Instagram