There's this thing women do … specifically black women. I hate it.
We live in a world where the black woman is constantly mistreated. We are unheard. Abused. Considered the low of the low. And when we speak out about the injustices that we face, we are deemed angry, aggressive, unruly and (my favorite) ghetto/ratchet .. when really we are just indignant and tired.
That's why I hate it.
I HATE when women – women of color, my sisters talk down to and judge other sisters. It does something to me. Pisses me off on a whole other level.
I was tempted to talk about this at this particular moment for two reasons:
Sometime last week, a young idiot on twitter decided to post this picture along with a caption that read "Ladies, line up in order from Chill to Petty". To which he received many wonderful RT's that included things like " Line up in order from independent to child supportive" and "Line up in order from highest to lowest GPA" among others.
All I could think at that moment was 'wow'. A black man sending out that tweet. I mean, it's sad to say but sometimes it doesn't seem that the black man is on our side. Then I had to change my point of view and I narrowed it down to age and ignorance because well he is young and clearly has much growing up to do.
So what does that have to do with us, black women?

Well, I took to FB and I was insanely close to calling out (some) black men for their lack of respect and for demeaning black woman  for the exact thing that they praise white women for … until I saw a dark skinned woman repost the picture. Instead of firing rage at the young man that posted this disgusting picture and calling black woman to stand together, her comment was something along the lines of "All light skinned women think they're better when really they are just submissive and uneducated because they don't need to be. They get a pass because of their skin color and they don't know the 'real' struggle of being a black woman".
I was truly amazed. I was even more amazed as I saw the comments under the post.
I mean, dark skinned woman, light skinned, brown skinned, yellow, purple and blue … all these woman were angry with each other and I was insanely confused and entirely appalled.

After seeing that post, I remembered a conversation I had with someone (let's call her Erica). Erica, my younger brother and myself were having a conversation about my brothers 'relationships'. My younger brother stated that he would never date a dark skinned woman, to which I looked at him and his dark skin, thought about his mother and her dark skin and asked if he was stupid before asking him why not. He stated that he just didn't want anyone dark. As I tried to explain to his young, ignorant, 16 year old mind how ridiculous he sounded spewing self hate, Erica stated that she defended my brother. She continued on to say that her son could never bring someone that is "too dark" home and I had to look at her like she was insane.


---

The hate that we black woman share for one another is disgusting. (SOME) Light skin women denying their blackness and feeling as though they are better than others. (SOME) Dark skin women hating light skin women who are on their side and denying them the right to their blackness. And it's more than just the fight between skin tones. Sometimes, I'll see black women nit picking at anything that her sister does. "Natural vs Perms", "Casual Dressing vs Mini Skirts", "Hoes vs Wife Material". I mean it's repulsive. To hear my sisters, black women constantly belittle and judge each other. Especially when we have so much working against us.

It's clear that I am a 'high yellow' light skin chick. I get that. I also get that because of colorism in our culture sometimes I am 'favored' more than my darker skin sisters. But, I try to change that. For this present, and the future. I try to empower all woman of color because at the end of the day my fight is your fight and your fight is mine. We all have different experiences being a black woman but that doesn't mean anyone's story is inferior to anyone elses. How can we expect to overcome the Donald Trumps in the world if we keep holding ourselves back. There's this constant battle between who is better than who and all I keep wondering is why the hell can't we all be great. Praise our strengths and where we come from, acknowledge our faults and learn from them while banding together to become stronger than any of our persecutors ever imagined.

We are bigger than the fight that was created for us. We are bigger than this systematic oppression they have laid in front of our faces. It was said over 300 years ago that the way to keep the black race down was to create a division within. That is was colorism is. Pinning us against one another. And in a time where we have white women preaching feminism that doesn't account for us, in a time where non black women want to be black and steal our culture without knowing our struggles and giving us credit, in a time where a white mans only use for a black woman is to sexualize and fetishize us, in a time where many black men don't appreciate us, I challenge you to uplift your sister and not help in holding her back.

We all have to do better. ❤

So, what I'm trying to say is … who gonna have our backs if we don't have it?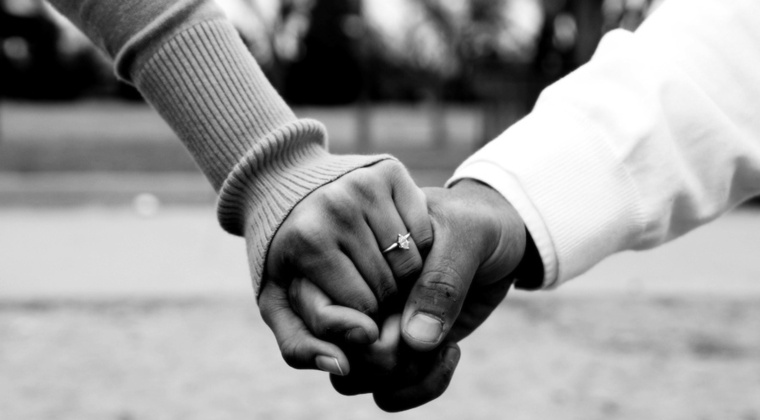 xoxo


Keep up with me:
Instagram/Facebook/Etsy/De La Jipi Instagram