As I prepare for the Super Blood Wolf Moon, I couldn't think of a better time to release myself of things that no longer serve me.
Each day this past week, I have dedicated time to working through each of the chakras. I started on Monday with the Root Chakra and have worked my way to Crown Chakra meditation (today)! My goal was to reawaken each Chakra before diving into a more extensive practice, energy work, understanding etc.
I know there are a few people that have expressed interest in the spiritual/energy work that I do. So, I thought why not chronicle the journey. Offer a space for you all to come along for the ride. Starting tomorrow, I will be spending a week on each chakra. Meditation, yoga, reading, understanding, tuning in, looking inward and the whole nine yards.
I wanted to offer you, not only a quick insight into the meaning of each chakra but an affirmation to take with you and a journal prompt to help you dive into that energy work.
If you want to participate in the longer cleanse, I've listed a few resources below that have helped (and continue to help) me and that I believe will be beneficial to you. The PDF booklet (below) will serve as my blueprint.
If a shorter cleanse is what you're looking for then please feel free to indulge and share this post. It's a great way to start. Plus, you can start a longer cleanse WHENEVER feels right to you.
I'll be sending weekly newsletters to update you all. If this is something that interest you, please do not hesitate to sign up for the De La Jipi Newsletter – sign up here .
---
Root Chakra:
The root chakra when unbalanced is blocked by fear. When we're afraid of what's next, of abandonment, of not having/being enough etc. When we are not grounded.
By tapping into gratitude and reminding ourselves that we are enough, we can balance our root chakra.
Affirmation: I am grounded in my truth and my purpose. My energy is transformative and healing. I believe in and am confident in the foundation that I am building for myself.
Journal Prompt/s: What can you do to let go of fear? What makes you feel secure? How are the two related?
---
Sacral Chakra:
The sacral chakra is all about creativity, sensuality/sexuality and getting in touch with our deeper emotions.
This chakra is blocked by guilt. When guilt arises, we shut down and are unable to express ourselves adequately. We feel stuck, wallow in our feelings and we are overly anxious.
Through self-forgiveness we can balance our sacral chakra. This allows us to feel things fully and with ease. We are able to understand our deeper selves and use that energy to pour into ourselves and the things we love.
Affirmation: I flow through life with ease and grace. I use my creativity to align with my higher self. I use my alignment to tap into my sensuality.
Journal Prompt/s: How/What can you do to tap into your creativity? How/What can you do to tap into your sensuality/sexuality? How do you feel when you are tapping into the senses?
---
Solar Plexus Chakra:

The solar plexus chakra is all about tapping into your personal power.
When unbalanced, we feel shameful, unworthy, helpless, like everything is happening TO us and we lack ambition.
A balanced solar plexus chakra allows us to have control over our thoughts and emotional responses. By setting healthy boundaries and doing the work to believe in ourselves, we can find peace and are able to balance out this chakra.
Affirmation: I am what I choose to become. I am strong. I am powerful. I am worthy. I believe in my worth and I manifest what my highest and truest desires are.
Journal Prompt/s: What are some judgements that you have about yourself that are keeping you from tapping into your highest potential? What can you do to release yourself of that?
---
Heart Chakra:

The heart chakra is a bit special. It connects our physical bodies to our spiritual bodies. It's all about love and compassion. That of self and of others. How do we receive and give love? Experiencing grief, trauma, disappointment and being unkind to yourself can block this chakra.
When our heart chakra is blocked, we become defensive, jealous, self-pitying, codependent and a slew of other self defeating emotional behaviors. Practicing radical self care, working through our grief and indulging in things that give us joy are all the right steps to take in order to get our heart chakra balanced.
Affirmation: I chose to show up and be kind to myself.  I chose kindness and gratitude. I chose love and light.
Journal Prompt/s: How do you show up for yourself? Give love to yourself?
---
Throat Chakra:

Connected to the sacral chakra, the throat chakra is also about the expression of self through living our truth, expressing our purpose in life, expressing ourselves through creativity. The throat chakra's emphasis is on expressing and projecting our creativity in the most authentic and unapologetic way. The throat chakra also connects us to spirit.
When our throat chakra is unbalanced we are not able to communicate nor listen to others. Our voices often become unheard and we lose understanding of what our purpose is. Additionally, we feel insecure and timid. Through journaling and acceptance of our voice and purpose as worthy, we are able to balance our throat chakra. Doing so, helps us align our vision with reality and helps us begin the process of tapping into our divine energy. Intuition begins here.
Affirmation: I express myself with clarity, calm and grace. I listen with intent to understand. Because I am able to understand the power of my voice and expression, I am able to communicate with my higher self.
Journal Prompt/s: Without judgement, who are you? What are your core truths, values and morals?
---
Third Eye Chakra:

The third eye chakra is all about inner vision, wisdom, intuition and tapping into your psychic power. This chakra allows us to see with our physical eyes and to look within. "Seeing, even in the physical sense, is about more than just looking. It's about interpreting what we see, about taking the bits of data and recognizing patterns, and where they fit into the larger scheme of things."
When this chakra is blocked, we lack clarity and the ability to interpret what we see and feel. Or our interpretation becomes skewed or distorted. Our vision becomes unclear and we are unable to manifest what we desire. Making sure our lower chakras are balanced also directly relates to our lack of clarity. If we don't feel grounded, loved or worthy then we aren't able to see beyond the negative.
Doing the work to balance our lower chakras, helps us unblock the third eye chakra. When this happens, we are able to breathe and be. To see and see beyond. And we are able to trust what we see and manifest our best lives and divine frequencies.
Affirmation: I am an intuitive being who is ever-evolving ; mentally, physically and spiritually.
Journal Prompt/s: How do you lean into your intuition?
---
Crown Chakra: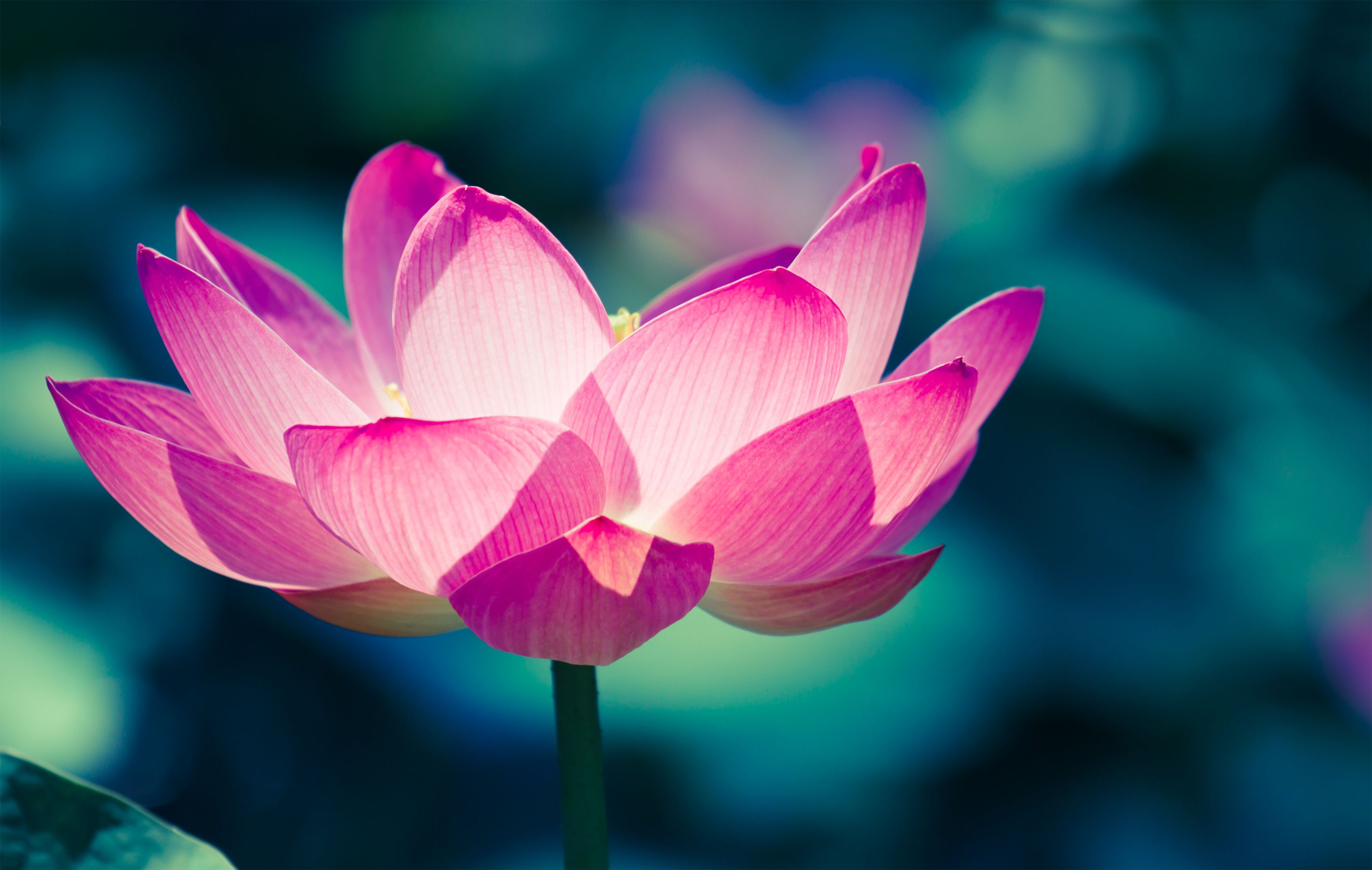 The crown chakra is where true consciousness and connection to the universe lies. Ascension and transformative from physical to divine lies here. I think of freedom when I think of the crown chakra as it is the highest meaning of "mind, body and spirit".
When our crown chakra is blocked, we become unbelieving of the divine, closed minded or overly obsessed with transcendence (so much so that we neglect our physical selves). When we are accepting of all that is, we are able to balance this chakra. Mediation also plays a strong role. When the crown chakra is unblocked, you feeling a connection unexplainable, limitless.
Affirmation: I am connected to the divine. I am divine. I am light. I am.
Journal Prompt/s: What does spirituality mean to you? It what ways can you better align yourself with those ideologies?
---
As promised here are a few resources that I'll be using to dive deeper:
Journaling Through The Chakras by Amber Lea Starfire: This ebook serves better printed out (in my opinion). It gives a thorough breakdown of each chakra. It also provides more intense meditation practices and a variety of journal prompts. It is extremely helpful and it is only $2.99 via Amazon.
Update: After speaking with the author Amber Lea, she is willing to offer the book for FREE to anyone interested in participating. All you have to do, is shoot her an email amber@writingthroughlife.com
Insight Timer App: If you follow me on social media then you know I stan for this app. This meditation app has a ton of guided meditations, binaural beats, talks with various yogis, different mediation groups AND MORE! Also .. FREE!
Yoga with Adriene: One of my favorite yoginis. Adriene's youtube has helped me dive into a more spiritual based yoga practice. She has videos for newbies, intermediate and for those looking for a challenge.
Other steps you can take:
Head to your local book store and do some reading (maybe I'll make a book list in the future)
Research
Use social media to your advantage. There are a lot of spiritual based pages. Ones that help with mediation practices, self care and more
Read, read, read
Find others who are ready to take this journey and invite them to do it with you
Until next time,
-Sky Britnei