It is beauty, love — art, that dresses not only your body but your mind and soul.
When I created DE LA JIPI, I knew that I wanted my jewels, skin care, oils etc to serve as more than just pretty pieces and smell good items. I wanted them to have meaning – to be purposeful. To help heal. To help align.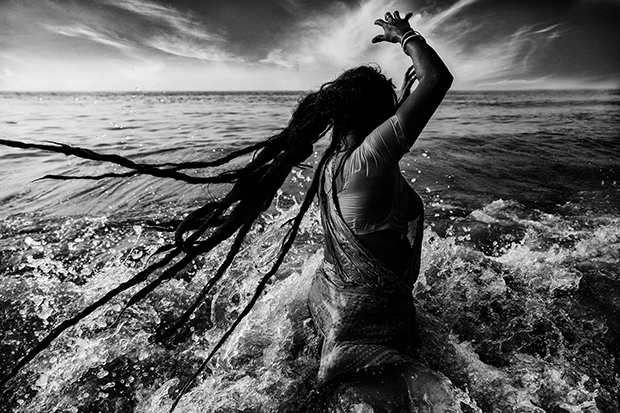 Adornment of the human body is a practice that goes back to the beginning of time. It is something we have used for thousands of years to express how we feel, what we think, and what we choose to honor.
Think about what our ancestors wore and the rituals that they carried out before different ceremonies. Ceremonial beauty rituals back then included things like submerging oneself in the ocean waves, massaging oneself with fragranced oil and herbal salves, receiving foot baths, face painting, and ornamenting the entire body with crystals, shells and love created from the earths core.
Creating beauty with and for the human body has always been and will always be a way of expressing reverence, tribute and honor.
And while spirituality may be skewed in the present day, think about how we express ourselves through beauty, spiritual and holistic practices now. Think about the time and dedication we take to make sure that we look and feel good before different monumental events such as birthdays, weddings or graduations. Or even how we are intentional about taking care of ourselves – inside and out. Another example – think about how we use celestial events to help us determine what practices will best serve us in those moments! That is adornment. It is a way of expressing our inner experiences and perspectives through outward beauty, spiritual and holistic practices.
With all the pressures of fashion trends, spirituality and holistic wellness for cool points and societal beauty norms today, it can be easy to fall into the trap of adorning oneself solely to please others, rather than expressing or aligning yourself with your highest good. True adornment releases those expectations and calls for us to look inward and dive just a bit deeper.
This is why I am intentional about making most of my pieces one of a kind – meaning that what is yours, IS YOURS. I am very diligent about how, what, where and when I make the pieces that I do. I'm intentional about the stones I place together, about the charms I use and why I use them. I take my time placing different essential oils together. I only work when I am in a good, healthy and high vibrational head and heart space.
💫 Because this is more than physical beauty to me. This is ascension. This is healing. This is love. This is art. 𝑨𝒏𝒅 𝒉𝒆𝒂𝒍𝒊𝒏𝒈 𝒕𝒉𝒓𝒐𝒖𝒈𝒉 𝒂𝒓𝒕 – 𝒈𝒆𝒕𝒕𝒊𝒏𝒈 𝒕𝒐 𝒂 𝒑𝒍𝒂𝒄𝒆 𝒐𝒇 𝒍𝒐𝒗𝒆 𝒕𝒉𝒓𝒐𝒖𝒈𝒉 𝒂𝒓𝒕 𝒊𝒔 𝒘𝒉𝒚 𝑰 𝒔𝒕𝒂𝒓𝒕𝒆𝒅 𝑫𝑬 𝑳𝑨 𝑱𝑰𝑷𝑰.
xoxo,
Sky