Whether you be a newbie or someone a bit more seasoned, reading is [fun]damental (see what I did there, lol) and a big part of gaining overstanding and perspective – especially as it relates to something as important as spirituality.
So no long intro, let's dive right in. What are some books that are good for those that are either beginning or journeying through spirituality?
I got you!
The Alchemist
I'll always list this book first and I'll always tell the little story behind it, haha! The Alchemist was the first time I realized that books had energy. I had attempted to read this book several times before, to no avail – I mean, I couldn't get past the first few pages and at one point I had read through over half of the book and was unable to grasp any of its concepts. But during a heightened time of my journey (on my 23rd birthday), I woke up and the book was RIGHT there. I read it in two days and y'allllllllllllllllll – the gems were priceless.
This book is Top 2 and it ain't number 2! Need I say more?
The Four Agreements
What I love about this book is that it
1) puts our simplistic and self defeating thoughts into perspective and
2) it's a simple read.
The author Don Miguel Ruiz, effortlessly explains how we unintentionally create limitations in our everyday life and gives us a guide on how to release these limitations.
I remember reading this book (for the first time) and thinking … "Wow, it could all be so simple. So, why do we make it so damn difficult?"
The Seven Spiritual Laws Of Success
Another book that breaks things down so effortlessly. Man, oh man. This book reminds me of the teachings from The Four Agreements and came into my life at the exact moment that I needed the reminder, quite honestly.
While this book is a short read, it's filled with insights and gems that will change your life. The Seven Spiritual Laws of Success is based on the natural laws that govern all of creation, which are
The Law of Pure Potentiality

The Law of Giving

The Law of Karma

The Law of Least Effort

The Law of Intention and Desire

The Law of Detachment

The Law of Dharma
When you learn to live in harmony with these laws you can effortlessly achieve success in any area of your life.
The Celestine Prophecy
Here's a book that many of my fellow healers recommend to newbies. I personally, think this is more of an intermediate level book but also … our journeys are different. This book is phenomenal and if the message and vibration call to you, then go for it!
Similar to The Alchemist, The Celestine Prophecy offers insights through storytelling. This book is about a young man that finds himself journeying through various events that teach him all about spirituality, energy, frequencies and vibrations. Although a novel, the teachings in this book can be easily applied to todays society.
Ask and It Is Given
Ask and It Is Given presents the teachings of the nonphysical entity Abraham. This book, like all the others on this list, is filled with insights that will have you like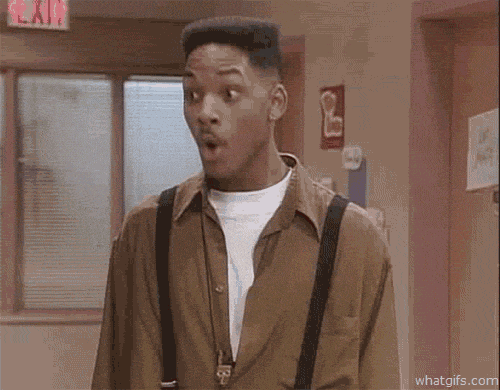 the entire time you're reading, lol. This book teaches us how to manifest our desires so that we're living the joyous and fulfilling life that we deserve.
Sacred Woman
Blackkkkk womennnnnnn, this is for you. But also, not for those who are not ready to do the work. Created by a black woman for black women, this guide offers practices that were specifically created to help heal black women on a physical and spiritual level.
Real Love: The Art of Mindful Connection
Real Love is a guide, resource and another easy read. Sharon Salzberg breaks down what it means to mindfully connect (to our higher selves and loved ones) by providing us with stories, exercises and techniques that can be applied to everyday life.
The Power Of Now
The Power Of Now is a straightforward book (one I would recommend after reading The Four Agreements and Seven Spiritual Laws) that teaches us what it truly means to live in the present moment, free of mental judgment and identification with the mind.
This book is a reminder to release past burdens and focus on the present.
---
What I love about reading -especially spiritual/self help books- is that we have the opportunity to really take in alllllllllllllll the information in the time frame that we want too. We can flip through the pages as many times as we'd like, make notes, highlight and all that jazz.
𝐈 𝐥𝐨𝐯𝐞 𝐭𝐡𝐚𝐭 𝐰𝐡𝐢𝐥𝐞 𝐭𝐡𝐞 𝐭𝐞𝐚𝐜𝐡𝐢𝐧𝐠𝐬 𝐚𝐫𝐞 𝐢𝐧𝐭𝐞𝐫𝐭𝐰𝐢𝐧𝐞𝐝, 𝐭𝐡𝐞𝐲 𝐚𝐫𝐞 𝐚𝐥𝐬𝐨 𝐬𝐨 𝐝𝐢𝐟𝐟𝐞𝐫𝐞𝐧𝐭. 𝐓𝐡𝐚𝐭'𝐬 𝐭𝐡𝐞 𝐛𝐞𝐚𝐮𝐭𝐲, 𝐲𝐚 𝐤𝐧𝐨𝐰? 𝐖𝐞 𝐜𝐚𝐧 𝐫𝐞𝐚𝐝 𝐚𝐥𝐥 𝐭𝐡𝐞𝐬𝐞 𝐛𝐨𝐨𝐤𝐬 𝐚𝐧𝐝 𝐞𝐚𝐜𝐡 𝐨𝐟 𝐮𝐬 𝐰𝐢𝐥𝐥 𝐠𝐞𝐭 𝐞𝐱𝐚𝐜𝐭𝐥𝐲 𝐰𝐡𝐚𝐭 𝐰𝐞 𝐧𝐞𝐞𝐝 𝐟𝐫𝐨𝐦 𝐞𝐚𝐜𝐡 𝐨𝐧𝐞, 𝐜𝐨𝐧𝐧𝐞𝐜𝐭 𝐭𝐡𝐞 𝐥𝐞𝐬𝐬𝐨𝐧𝐬 𝐚𝐧𝐝 𝐞𝐬𝐬𝐞𝐧𝐭𝐢𝐚𝐥𝐥𝐲 𝐜𝐫𝐞𝐚𝐭𝐞 𝐨𝐮𝐫 𝐨𝐰𝐧 𝐩𝐚𝐭𝐡𝐬.
And on that note, I leave you with this. While reading, while learning, while journeying … through spirituality and life, remember to 𝐓𝐀𝐊𝐄 𝐖𝐇𝐀𝐓 𝐑𝐄𝐒𝐎𝐍𝐀𝐓𝐄𝐒 𝐀𝐍𝐃 𝐋𝐄𝐀𝐕𝐄 𝐖𝐇𝐀𝐓 𝐃𝐎𝐄𝐒𝐍'𝐓.
𝐓𝐀𝐊𝐄 𝐖𝐇𝐀𝐓 𝐑𝐄𝐒𝐎𝐍𝐀𝐓𝐄𝐒 𝐀𝐍𝐃 𝐋𝐄𝐀𝐕𝐄 𝐖𝐇𝐀𝐓 𝐃𝐎𝐄𝐒𝐍'𝐓.
𝐓𝐀𝐊𝐄 𝐖𝐇𝐀𝐓 𝐑𝐄𝐒𝐎𝐍𝐀𝐓𝐄𝐒 𝐀𝐍𝐃 𝐋𝐄𝐀𝐕𝐄 𝐖𝐇𝐀𝐓 𝐃𝐎𝐄𝐒𝐍'𝐓.
𝐓𝐀𝐊𝐄 𝐖𝐇𝐀𝐓 𝐑𝐄𝐒𝐎𝐍𝐀𝐓𝐄𝐒 𝐀𝐍𝐃 𝐋𝐄𝐀𝐕𝐄 𝐖𝐇𝐀𝐓 𝐃𝐎𝐄𝐒𝐍'𝐓.
In light,
Sky Britnei ∙ Spiritual & Holistic Wellness Practitioner
http://www.delajipi.com
𝙋.𝙎 𝙁𝙤𝙡𝙡𝙤𝙬 𝙢𝙚 𝙤𝙣 𝙄𝙣𝙨𝙩𝙖𝙜𝙧𝙖𝙢, 𝙛𝙤𝙧 𝙮𝙤𝙪𝙧 𝙙𝙖𝙞𝙡𝙮 𝙙𝙤𝙨𝙚 𝙤𝙛 𝙟𝙤𝙮, 𝙚𝙖𝙨𝙚 𝙖𝙣𝙙 𝙨𝙥𝙞𝙧𝙞𝙩𝙪𝙖𝙡 𝙬𝙚𝙡𝙡𝙣𝙚𝙨𝙨.
𝙄 𝙖𝙡𝙨𝙤 𝙝𝙤𝙨𝙩 𝙡𝙞𝙫𝙚𝙨 𝙤𝙣 𝙄𝙣𝙨𝙩𝙖𝙜𝙧𝙖𝙢 𝙚𝙫𝙚𝙧𝙮 𝙏𝙝𝙪𝙧𝙨𝙙𝙖𝙮 𝙖𝙣𝙙 𝙬𝙤𝙪𝙡𝙙 𝙡𝙤𝙫𝙚 𝙩𝙤 𝙘𝙤𝙣𝙣𝙚𝙘𝙩 𝙬𝙞𝙩𝙝 𝙮𝙤𝙪.
𝙉𝙚𝙭𝙩 𝙪𝙥 ∙
(𝙈𝙖𝙮 7𝙩𝙝, 2020), 𝙄'𝙡𝙡 𝙗𝙚 𝙩𝙖𝙡𝙠𝙞𝙣𝙜 𝙬𝙞𝙩𝙝 𝙇𝙤𝙩𝙪𝙨 𝙇𝙖𝙡𝙤𝙗𝙖 𝙖𝙗𝙤𝙪𝙩 𝘿𝙞𝙫𝙞𝙣𝙚 𝘽𝙚𝙖𝙪𝙩𝙮 𝙋𝙧𝙖𝙘𝙩𝙞𝙘𝙚𝙨 ♡ 𝙖𝙣𝙙
(𝙈𝙖𝙮 14𝙩𝙝 2020), 𝙄'𝙡𝙡 𝙗𝙚 𝙙𝙞𝙨𝙘𝙪𝙨𝙨𝙞𝙣𝙜 𝙩𝙝𝙚 𝙄𝙢𝙥𝙤𝙧𝙩𝙖𝙣𝙘𝙚 𝙤𝙛 𝙁𝙖𝙨𝙝𝙞𝙤𝙣 𝙞𝙣 𝙒𝙚𝙡𝙡𝙣𝙚𝙨𝙨 𝙬𝙞𝙩𝙝 𝙎𝙝𝙤𝙫𝙤𝙣𝙩𝙚 𝙃𝙤𝙥𝙚