Did you know that for each day of the week there is a corresponding planet? Each day carries their own vibration and each daily vibration is influenced by the planets. 𝙁𝙧𝙞𝙙𝙖𝙮 𝙞𝙨 𝙖𝙡𝙞𝙜𝙣𝙚𝙙 𝙬𝙞𝙩𝙝 𝙩𝙝𝙚 𝙥𝙡𝙖𝙣𝙚𝙩 𝙑𝙚𝙣𝙪𝙨 🪐 … 𝙩𝙝𝙚 𝙥𝙡𝙖𝙣𝙚𝙩 𝙤𝙛 𝙡𝙤𝙫𝙚, 𝙗𝙚𝙖𝙪𝙩𝙮 𝙖𝙣𝙙 𝙥𝙡𝙚𝙖𝙨𝙪𝙧𝙚.
If you're

💕 Feeling a heightened desire to relax
💕 Craving intimacy (platonic or romantic)
💕 Desiring more sensual alone time
know that these feelings are not coincidences. The sensual and romantic energy of Venus amplifies our desire to indulge in the things that make us feel beautiful and bring us pleasure and joy.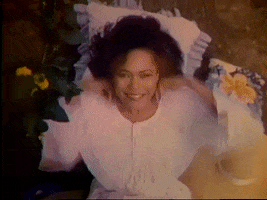 Activities to indulge in on Fridays/Venus Days
💕 A self love ritual
💕 Schedule time with loved ones
💕 Have a date night
💕 Relax
💕 Let your creative energy radiant
💕 Dance
💕 Have fun
💕 Indulge in anything that makes you feel beautiful, sparks your creativity and/or that brings you pleasure and joy.
Friday/Venus Day Correspondences
Crystals – Rose Quartz, Malachite, Green Aventurine, Chrysoprase, Emerald, Lapis Lazuli
Color Therapy – Wear colors white, light blue, green and pink
Aromatherapy & Herbs – Rose, Jasmine, Vanilla, Sandalwood
These essential oils can be found in
Rituals – Beauty, Love, Self Love, Pleasure
𝙰𝚗 𝚊𝚏𝚏𝚒𝚛𝚖𝚊𝚝𝚒𝚘𝚗 𝚝𝚘 𝚓𝚘𝚞𝚛𝚗𝚎𝚢 𝚠𝚒𝚝𝚑 \\
𝚃𝚘𝚍𝚊𝚢, 𝙸 𝚑𝚘𝚗𝚘𝚛 𝚝𝚑𝚎 𝚍𝚒𝚟𝚒𝚗𝚎 𝚏𝚎𝚖𝚒𝚗𝚒𝚗𝚎 𝚠𝚒𝚝𝚑𝚒𝚗. 𝙸 𝚊𝚖 𝚋𝚕𝚎𝚜𝚜𝚎𝚍 𝚠𝚒𝚝𝚑 𝚝𝚑𝚎 𝚎𝚗𝚎𝚛𝚐𝚢 𝚘𝚏 𝚕𝚘𝚟𝚎, 𝚊𝚝𝚝𝚛𝚊𝚌𝚝𝚒𝚘𝚗 𝚊𝚗𝚍 𝚙𝚕𝚎𝚊𝚜𝚞𝚛𝚎. 𝙸 𝚒𝚗𝚍𝚞𝚕𝚐𝚎 𝚒𝚗 𝚝𝚑𝚎𝚜𝚎 𝚝𝚑𝚒𝚗𝚐𝚜 𝚋𝚎𝚌𝚊𝚞𝚜𝚎 𝙸 𝚊𝚖 𝚠𝚘𝚛𝚝𝚑𝚢 𝚊𝚗𝚍 𝚍𝚎𝚜𝚎𝚛𝚟𝚒𝚗𝚐 𝚘𝚏 𝚜𝚞𝚌𝚑.