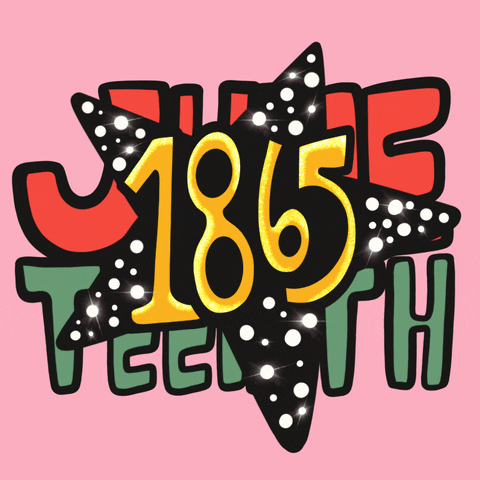 Growing up as a first generation West Indian (Caribbean) American, I didn't always understand the complexities of what being a Black American entailed. Caribbean culture was steeped in its own trauma that I was working to heal from (trauma that I didn't realize was quite similar to the Black American experience), with its own set of rules, traditions and cultural experiences. So, to be truly honest, I didn't feel connected to that Black American experience.
It didn't help that as first generation Caribbean American, we were also taught that we were 'just different' than Black Americans. And looking back, up until 4-5 years ago, all of my friends also identified as first generation Caribbean, African or Latin American. Friends who were taught the same thing, so it was easy to adapt to the US VS THEM mentality.
As I got older, I started to see more similarities than differences. Are we different, sure. But were we the same? I came to see, understand and experience that the answer was … absolutely. As a Black woman living in America, born in America, grew up in America … I do live the Black American experience, no matter where my family migrated from.
I started to truly see and understand this around the time of Trayvon Martin. The feeling heightened by the murder of Sandra Bland. How could I not feel connected to this? I see myself in Sandra Bland in a way that brings me to tears to this day. During this time, I was in college and I remember this white girl calling me 'colored' and stating that I was 'different' than other black people. My heart raced, my palms got sweaty and I remember feeling helpless and thinking to myself … just "WOW". How could people be this ignorant? My next thought though? If I say or do something, I would be the one to get in trouble.
A couple of years later, after graduating, I worked at a hospital that is in the middle of a predominately black neighborhood and dealt with constant micro and macro aggressions from white people and non black POC who claimed to want to help the community but instead — you know what lol, different post for a different time.
Let's just say that as I got older and began to open my eyes more and more … I realized that it isn't a US VS THEM. It is WE, US, OUR, BLACKITY, BLACK BLACK!!!!! No matter where we originated from. I stand with black people.
I remember my first summer truly embracing what (I thought and was shown) being a Black American was. I spent countless days in Harlem, which to me was a whole new experience – a hub of beautiful Black American culture. Growing up in Brooklyn was different because to me, it is a melting pot of many different cultures. Because of this, I never really saw many Black Americans. That summer, I attended events like Spike Lee's Block Party, Curlfest, Black Vegan Fest and more. Events and spaces that I didn't even know existed (especially for black people to be carefree and to simply BE). It was during this summer that I realized the similarities weren't only trauma based but were rooted in joy as well. And THAT'S what I wanted to lean on.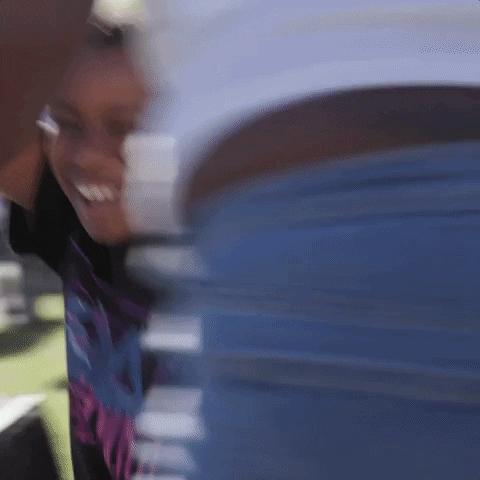 Little kids playing "Tweet Baby", "Numbers" and people in line to play "Double Dutch" — something I still cant do well, lol! Laughing with my new found Black American friends because we realized that back in the day, we ALL forgot to take the chicken out the fridge and would run to take it out 5 minutes before our Mom, Pops or Guardians came home from work. We all watched Degrassi and remember wheelchair Jimmy … before the wheelchair. We all remember the days that cell phone calls were only free after nine or those summer days when our folks told us to be inside before the street lights came on and so much more.
As I leaned more into this new part of myself and learned more about this country, I remember feeling guilty about desiring to celebrate Juneteenth. How could I — someone who doesn't even technically identify as a Black American — insert myself in this conversation, in this day of celebration.
But that guilt quickly went away as I was embraced and urged by my Black American fam to indulge and celebrate.
"This is your holiday too"
I began to see the shift in Black people collectively. Although I believe that solidarity might have started out as trauma based connections (and that we still have a lot of healing to do), I truly do believe it is still rooted in JOY. Black people (no matter the place) are innately LOVING people. We are innately welcoming, joyous, happy, warm and kind people — no matter the circumstance.
But we are now in a time, where we have decided that we are not going to be accepting of all of these 'circumstances' placed on us. We have begun to call our power back to us. We have begun to stand in true solidarity. Black Americans, West Indians, Africans, Latinx etc. And I love that for us. Like I said, I know we still have work to do … but there are some days, days like today where I choose to revel in all the sweetness, joy and beauty that we have created together.
My guilt for my desire to celebrate this day subsided when I realized that I am a beautiful black woman with a dual experience. And it is okay to identify with both. One being true doesn't negate the other … in fact, it actually supports it. I can honor what being a Black woman in America means while also holding space to honor what coming from a West Indian family means. Both require healing. Both are still filled with love. Both are still honorable.
And the truth is, we ain't free … til we all free. So happy Juneteenth, my loves!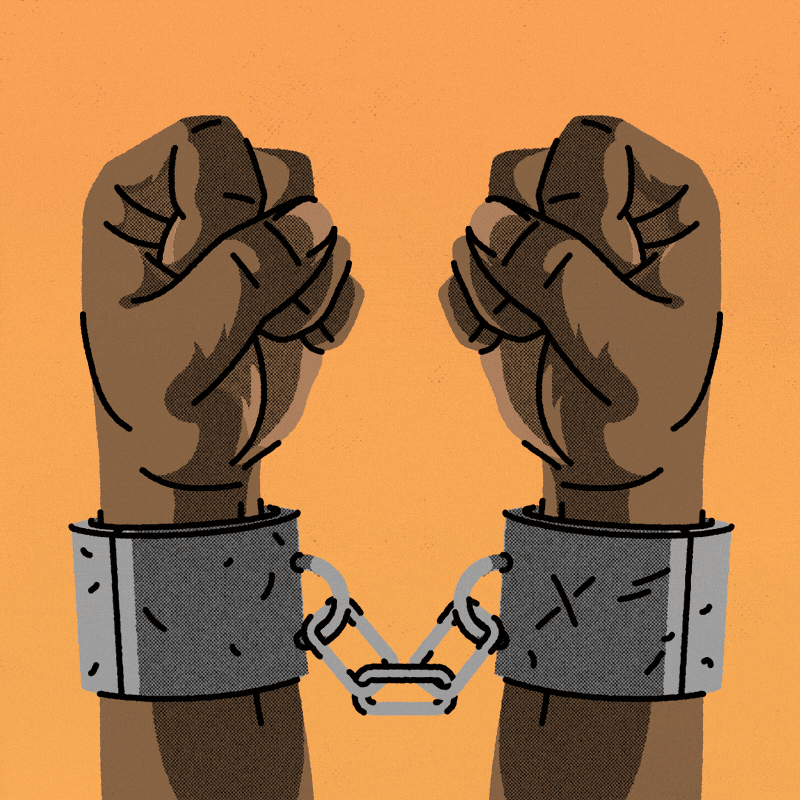 Affirmations For Juneteenth
♡ I AM FREE
♡ I AM MADE OF BEAUTY, LOVE AND JOY
♡ I GIVE MYSELF PERMISSION TO TAKE UP SPACE
♡ I AM THE BLUEPRINT
♡ I CAN BREATHE
♡ I AM WHOLE
♡ I LEAN INTO THE SOFTNESS OF MY BEING BECAUSE I DESERVE TO BE SOFT FOR ALL TIMES MY ANCESTORS COULD NOT BE
♡ I ALLOW MYSELF TO BE SO THAT I CAN EXPERIENCE JOY AND BEAUTY WITH EASE
♡ I AM MY ANCESTORS DREAMS COME TRUE