Our society says "Go! Go! Go!". Me? I've over here screaming "No! No! No!" "Go Slow, Slow, Slow" *queue Destiny's Child gif cause I tried to find one and couldn't 😂*
With all the things and people that we (feel like we) have to cater to in our everyday lives, we can often feel like there's not enough time in the day to slow down, take a break and simply rest. Somehow, amongst all that we have planned, rest seems to be the thing that we neglect.
But, it's time we honor it. Not only because we are deserving of it but also because when we are prioritizing rest we are operating from a place of self awareness and divinity. Not to mention the benefits of incorporating intentional rest into our lives∙
it restores a sense of calm
it reduces anxiety, stress and depression
it increases productivity
it boosts creativity and creative expression
---
So, What Is Rest?
Rest is defined as restorative (and minimal) activity, function and/or freedom from labor.
As we dive deeper, we also learn that rest is much more than physical acts but it is also an act of trust in the Divine/Universe/Source/God. When we are constantly on the go and/or subscribe to the 'hustle and grind culture', this is symbolic of us lacking trust and faith that things (do/will) happen in divine accordance.
It symbolizes our lack of belief that we are worthy of relaxation and restoration. Apart of resting is about relinquishing that control. Leaning into the belief that we are indeed worthy. It is letting our guards down and surrendering to the flow of life, with the belief and knowing that what's for us won't miss just because we decided to take time to ourselves to rest and be.
Rest brings us back to center — to core of our being and reminds us that we do not need to do much in order to be worthy of all that life has to offer.
Often times, we engage in activities that feel passive (seemingly relaxing) but in reality, that are not restorative to or for our mind body and soul. Rest IS restorative.
Rest is an act (whether physical, mental or emotional) that brings our energetic bodies back into harmony. Rest is often followed by moments of clarity, peace of mind and/or rejuvenation.
---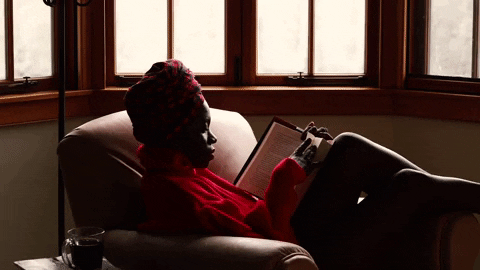 Ways To Intentionally Rest
Know What Relaxes You
Reframe how you view rest. Think about what rest means to you and know that it is okay that it looks completely different from the "norm" or even from your loved ones. No, you don't have to nap, or read a book if those things don't feel beneficial to you.
Relaxation isn't about one activity vs another — it's about the outcome of any activity you engage in. What feels restorative too and for you?
Feeling stuck on that answer? That's okay, have fun trying new hobbies, different self care practices and more. Explore yourself and your desires. Take your time and give yourself grace.
2. Commit To It
In order for relaxation to be effective, you have to commit to it. Often times, we leave ourselves open to distractions or wander aimlessly between activities that are passive but not restorative. On a day that we've 'committed' to rest, we still find ourselves checking emails, thinking about our to-do lists and not immersing ourselves into the things that bring us joy and ease. Then we wonder why after a day of rest, we're even more tired than before!
Give yourself the opportunity to settle into rest without distractions.
3. Release Rest As A Reward
Remember, you are worthy of rest simply because you exist. Many of us have been taught to frame rest as a reward. We see it as something we deserve only after we have completed tasks, assignments or work goals. We push ourselves too depletion or we feel guilt and shame if we haven't completed those tasks. Instead of seeing rest as a reward, look at it as your birthright … because it is!
4. (Honestly) Schedule Rest Before You Feel Depleted
When we don't schedule things, we may make decisions based on how we're feeling at any given moment. And while that can work for rest sometimes (like making an impromptu decision to call off work goals 'cause you've been having a bad day), other times it may work against us. If you wait for the moment when you are in desperate need of rest, you won't be able to get enough of it or to immerse yourself in it they way that you need to.
This can feel restrictive if you are someone (like me) who doesn't always adhere to a schedule. This is where the honesty comes in. Listen your body — feel it out. What do you need? Do you need 15 minutes to regroup? An hour to nap? Or a whole day to cater to your well being? Be honest about what you need and desire, then carve out the time to make it happen.
5. Establish A Ritual To Set The Tone
It's easier than we think to carry our work, business, social (etc) stress along with us even after we've 'decided' to put it down. The line between personal and 'other' can be blurred pretty quickly if we aren't mindful. Creating (or leaning into) a ritual, activity, or practice that helps strengthen that line can assist us with prioritizing rest.
6. Give Yourself Grace
Intentionally prioritizing rest although hella beneficial may not be the easiest concept to grasp. Again, we come from a society and culture that praises productivity, sees rest as lazy and revels in hustle and grind. So, give yourself grace. Take things one step and day at a time — one nap, one paintbrush, one dance, one meal, one good binge worthy Netflix show at a time.
---
Incorporating Intentional Rest Now! But … How?
Schedule it in. Start small (5, 10, 15 minutes) and work your way up. add in more rest intervals during your day.
Set the tone. Create an environment that supports what rest looks and feels like to you.
Grab a friend. Accountability partners on the same journey as you will help ensure that you both stay on track.
Need Some Ideas?
Go for a walk.
Read a book.
Try a restorative yoga pose
Paint
Dance
Binge watch a good show
Take a bath
Meditate
Journal
Drive
Affirmations To Journey With
Resting gives me the opportunity to (re)align with my greatest desires and soul path.
Resting gives me the opportunity to come back home to myself.
When I allow myself to rest – truly rest – without guilt or shame, I am able to return to the things I love with a sense of clarity and rejuvenation .
𝙰 𝚂𝚠𝚎𝚎𝚝 𝚁𝚎𝚖𝚒𝚗𝚍𝚎𝚛 — 𝚁𝚎𝚜𝚝 𝚒𝚜 𝚢𝚘𝚞𝚛 𝚋𝚒𝚛𝚝𝚑𝚛𝚒𝚐𝚑𝚝.
In Ease,
Sky Britnei
---
Let's Stay Connected 🧿

Follow Me On Instagram @SkyBritnei
Follow My Apothecary & Botánica @DELAJIPI
Shop Holistic & Spiritual Wellness Jewelry, Skin Care and Tools

---
Most Recent Posts