𝑨𝒍𝒘𝒂𝒚𝒔 𝒂𝒔𝒌𝒊𝒏𝒈 𝑺𝒑𝒊𝒓𝒊𝒕 𝒇𝒐𝒓 𝒔𝒐𝒎𝒆𝒕𝒉𝒊𝒏𝒈 𝒃𝒖𝒕 𝒘𝒉𝒆𝒏 𝒘𝒂𝒔 𝒕𝒉𝒆 𝒍𝒂𝒔𝒕 𝒕𝒊𝒎𝒆 𝒚𝒐𝒖 𝒉𝒐𝒏𝒐𝒓𝒆𝒅 𝑺𝒑𝒊𝒓𝒊𝒕?
Social Media spirituality has unfortunately become a hot commodity in (what I believe to be) the worst way. While I love the collective intentional shifts, the 'shifts' backed by TikTok brujas and Instagram gurus is increasingly stressful.
I scrolled through my explore page today and at least 10 different videos came up with people urging others to manifest, manifest, manifest. Everyone's listing tips and tricks on how to do it.
Wait for the next new moon.
Try the 3,6,9 method.
Ask your ancestors.
Meditate with crystals.
Light a green candle.
Blah, blah, blah.
Everyone has become so interested in manifesting and ascension that I see little to no people talking about the 327y98u394123912i09 aspects of spirituality. Yes that number is extremely exaggerated, but you get my point, right?
Before manifesting, honor Spirit.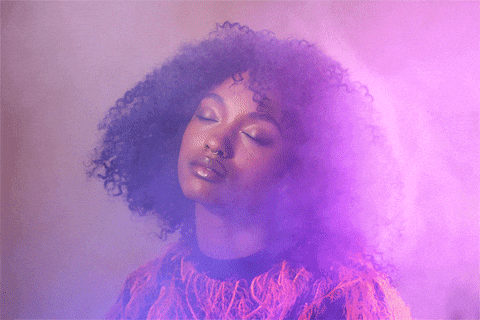 Spirituality is so much more than manifestation. It's about reverence and the honoring of our Spirit team. It's about honoring ourselves, returning to the core of our being. It's about BEING and feeling our way through these earthly experiences first and foremost.
People think Spirituality and only think of manifesting, 99 cent candles and a crystal. They only think of ask, ask, ask, ask, ask. Want, want, want, want, want. But what do you NEED? We often get so caught up in the things that we're asking for (our desires), that we don't take the time out to see that Spirit is trying to show and tell us what we need. We don't see and appreciate that They are guiding us into alignment with our desires and trying to bring us even more divinity than we could have even imagined.
We're so focused on ascending and manifesting that we forget to descend and honor the physical vessel. To be and feel through the present moments. To appreciate the present moments.
Spirituality is the overstanding that you can not truly ascend if you haven't done the work and felt your way through the earthly experiences and the lessons that it holds for us.
So, I ask you this — You always ask Spirit to deliver on your desires but when was the last time you honored Spirit?
You're always asking ancestors for guidance but when was the last time you took time out to honor and hold reverence to and for your ancestors? Is your altar clean? Fruits replenished? Water clear? Incense ash wiped up?
When was the last time you honored yourself?
When was the last time you prayed … (without asking for something)?
If these questions leave you stuck (or make you feel a bit triggered), then take a step back from manifesting. Breathe. Drop back into your body. And do some reflection.
𝚂𝚠𝚎𝚎𝚝 𝚁𝚎𝚖𝚒𝚗𝚍𝚎𝚛 — 𝙷𝚘𝚗𝚘𝚛 𝚂𝚙𝚒𝚛𝚒𝚝 𝚝𝚑𝚛𝚘𝚞𝚐𝚑 𝚐𝚛𝚊𝚝𝚒𝚝𝚞𝚍𝚎. 𝚃𝚑𝚛𝚘𝚞𝚐𝚑 𝚒𝚗𝚝𝚎𝚗𝚝𝚒𝚘𝚗𝚊𝚕 𝚛𝚒𝚝𝚞𝚊𝚕𝚜 + 𝚙𝚛𝚊𝚌𝚝𝚒𝚌𝚎𝚜. 𝚃𝚑𝚛𝚘𝚞𝚐𝚑 𝚑𝚘𝚗𝚘𝚛𝚒𝚗𝚐 𝚢𝚘𝚞𝚛𝚜𝚎𝚕𝚏. 𝚃𝚑𝚛𝚘𝚞𝚐𝚑 𝚑𝚘𝚗𝚘𝚛𝚒𝚗𝚐 𝚘𝚝𝚑𝚎𝚛𝚜. 𝚃𝚑𝚛𝚘𝚞𝚐𝚑 𝚑𝚘𝚗𝚘𝚛𝚒𝚗𝚐 𝙼𝚘𝚝𝚑𝚎𝚛 𝙴𝚊𝚛𝚝𝚑 + 𝚢𝚘𝚞𝚛 𝚊𝚗𝚌𝚎𝚜𝚝𝚘𝚛𝚜.
xoxo,
Sky Britnei
---
Let's Stay Connected 🧿
Follow Me On Instagram @SkyBritnei
Follow My Apothecary & Botánica @DELAJIPI
Shop Holistic & Spiritual Wellness Jewelry, Skin Care and Tools
---
Most Recent Posts